IMO....less is more...I dont like big prints on the front of my T's ..Lately I have been buying the cheap Hanes solid color OD / Sand T's at kohls for like 8 bucks. They fit the way I like and if I tear em up they are cheap to replace. When it comes to design t's I have a closet full of random crap most of which the wife bought as gifts before she really understood my style. From a design T; perspective. I prefer a simple left breast design that makes a quick statement. I'd rather have people looking at my face then all the action on my shirt. throw whatever you want on the back so long as its simple and balanced an I would wear it.
just a for instance.. heres a shirt I wont give up (regardless of the holes) till I can find someone to reprint it for me..
and back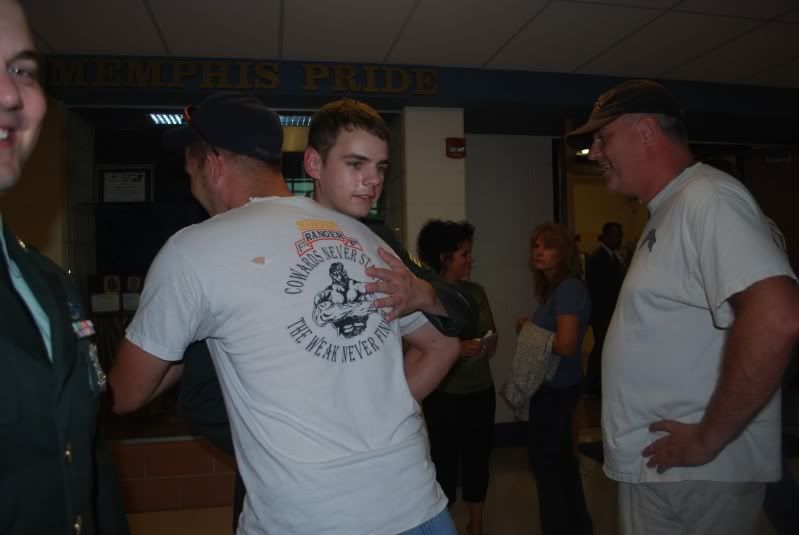 hell it would appear the old scroller standing next to me in the pic..likes to wear the same kinda design format.