Thaught I'd show off a few of my shooters.
Remington 700VS
Picked the rifle up for $525 used. Previous owner said he had only fired the weapon once for functionality. The glass is a Mueller Tac II. Bought it for $300. The best group I've gotten was 1/2 inch at 100yds from the prone position. The rifle is capable of much better but I'm just learning the way of a bolt action and have much to improve. I originally picked this up because of my aspirations to become a Ranger Sniper.
Remington 870 Tactical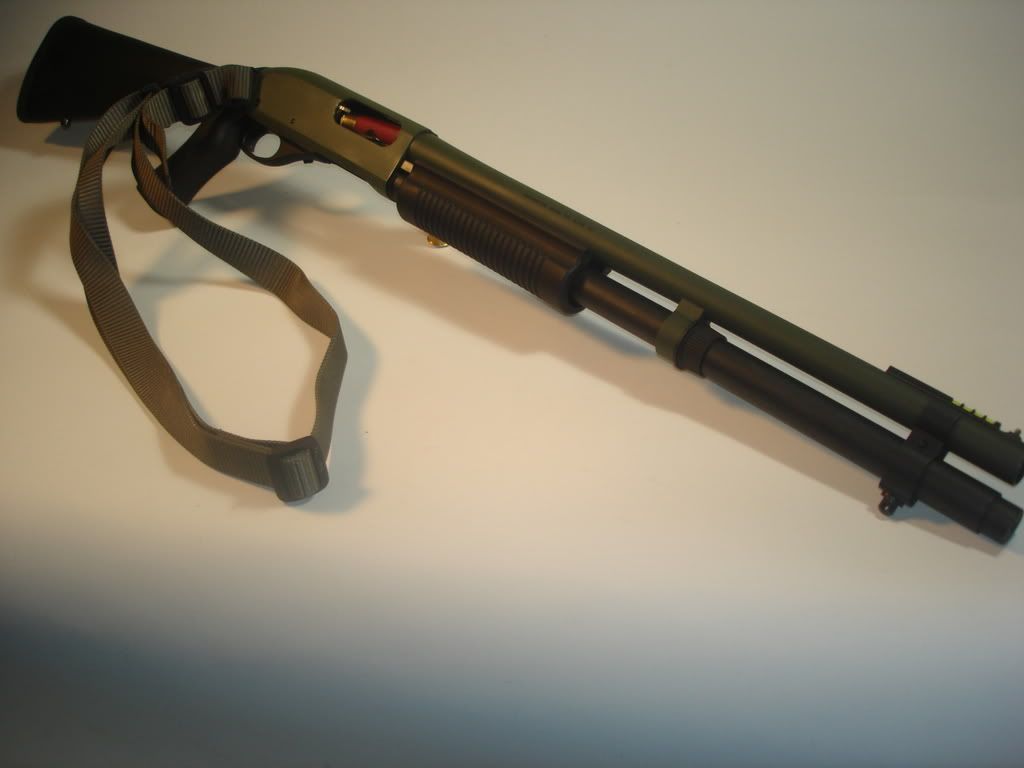 Got this for $480 new. I just installed a single point harness and it works wonderfully. One of my favorites.
And the newest additions-Taurus PT1911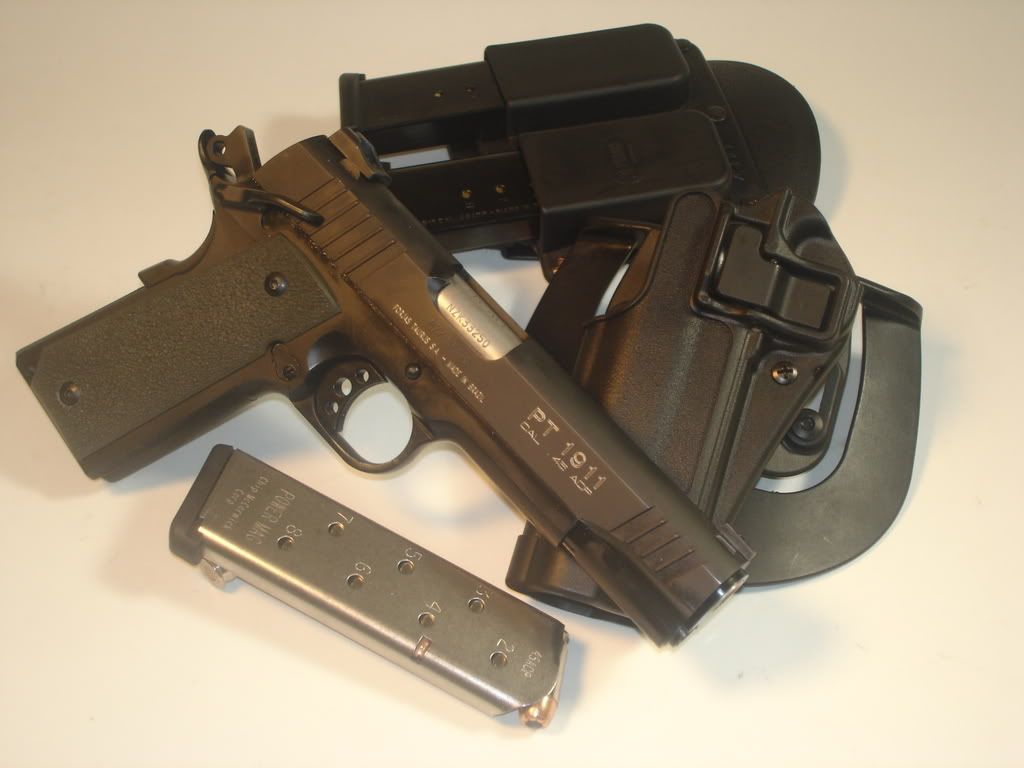 Must say I'm loving this more and more. It's now my daily carry. I bought a Chip McCormick magazine, Ergo grips, and a BlackHawk CQC SERPA holster. O yeah, Im a lefty. Enjoy!
Respectfully,
SAVAGE
Nik